SERVPRO Handles all Water Damage Restoration in Cambridge
8/11/2022 (Permalink)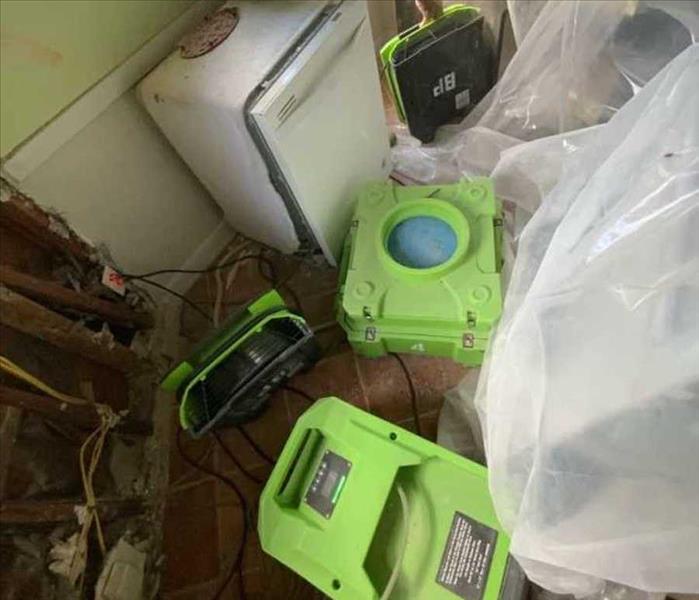 Water damage restoration is no DIY project. Let SERVPRO technicians handle al the work for you, from start to finish.
Rapid Water Removal in Cambridge Halts Deterioration
Any property disaster, including water intrusion events, worsens the longer you hesitate to act. It can be overwhelming to address such a disaster, which could lead to delays in taking action. Making plans ahead of time for an emergency can help you see your Cambridge property restored speedily after water damage occurs.
A complete Cambridge water damage restoration process has many steps. It considers all the small, essential details that otherwise could remain unnoticed, causing further and severe problems in the future. Water can get into seemingly unusual places. Therefore, restoration by experts involves cleaning and deodorizing such areas. Sanitation and odor removal are also part of the process. SERVPRO is quick to implement these steps to lessen the potential long-term damage. Our professionals are compassionate and want to help you get back to normal as quickly as possible.
Excess moisture causes issues such as:
Microbial growth
Damage to content
Poor indoor air quality
The need for swift action is because standing water becomes more contaminated if not treated and removed, thus creating a perfect condition for microbial growth and damage to contents. Without proper water extraction, decontamination and drying, many long-term effects can take hold in a home. SERVPRO technicians specialize in restoring and repairing water damage using advanced equipment that, among other things, helps extract standing water and detect hidden moisture.
Factors determining restoration
The restoration resources required usually depend on various things, ranging from simple vacuuming and drying to complete reconstruction projects. Submersible pumps, truck-mounted vacuums, and portable wet/dry vacuums effectively extract water.
SERVPRO performs additional inspections to determine the remaining moisture levels and identify whether the floors and carpeting need to be removed.
Considerations during restoration
The class and category of water destruction
Exposure time
The permeability level of materials affected
SERVPRO of Cambridge / Belmont IICRC has certified experts that provide thorough and effective water recovery services. They follow the best industry practices of keeping up-to-date on the latest cleanup techniques. You can reach us at (617) 864-7378. We're Faster To Any Size Disaster.