Does SERVPRO Ventilate During Fire Restoration in Cambridge?
9/13/2022 (Permalink)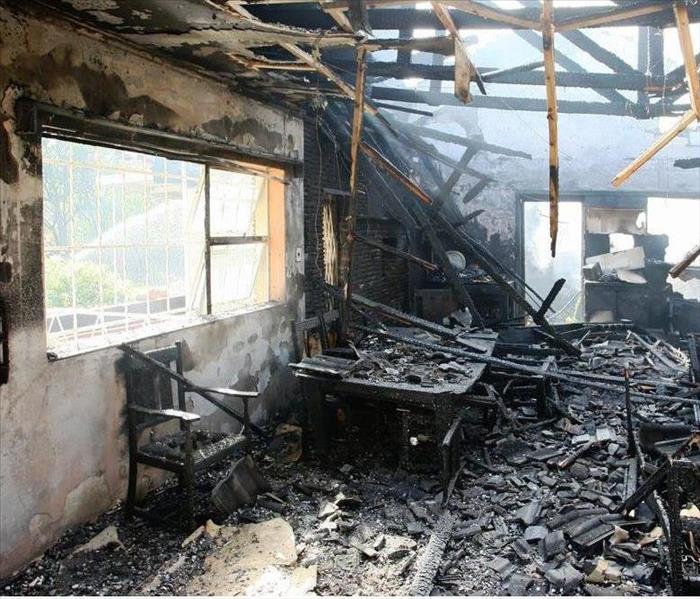 Call SERVPRO of Cambridge / Belmont at (617) 864-7378 for assistance from a professional remediation company.
SERVPRO Fire Restoration Helps Cambridge Clients Avoid Airborne Smoke Residues
Many of our clients in Cambridge want to immediately enter their homes or buildings to recover family heirlooms and other valuable items after a fire. Some will ignore the guidance of the fire department to wait until the fire is completely out and the space has been thoroughly ventilated. There is real danger lurking inside your home. Among the hazards are slips and falls, live electrical wires, weakened support structures, and airborne smoke residues containing many toxic compounds.
SERVPRO provides fire restoration services to our clients in Cambridge and the surrounding area. We are very conscious of potential hazards, and our technicians ensure that the space is well ventilated, we turn the electrical system off, and structures are not in danger of collapsing. We ensure the area is safe for our team to enter. We can look for essential items and recover them before cleaning and restoration begin.
Ventilation is vital. Air movers remove nitrogen produced by burning organic materials and sulfur from burned inorganic materials. These chemicals are hydrocarbons, are quite toxic, and have been linked with cancer diagnoses. In addition, carbon monoxide, hydrogen cyanide, and hydrogen chloride are also produced.
SERVPRO ventilates the space, removing most of the gasses emitted from debris. We remove all fire-damaged contents and structures and clean every surface to remove smoke residue from your home. SERVPRO can also assist with restoring and repairing your home after a fire in your home after we remove all smoke residues.
Our SERVPRO services include:
Smoke damage cleaning and remediation
Fire damage restoration
House fire cleanup, repair, and restoration
Call SERVPRO of Cambridge / Belmont for fire restoration services. We provide service to Cambridge and nearby areas. We can help 24/7. Call (617) 864-7378.