Flood Damage Poses Invisible Threats to Your Cambridge Home
4/22/2022 (Permalink)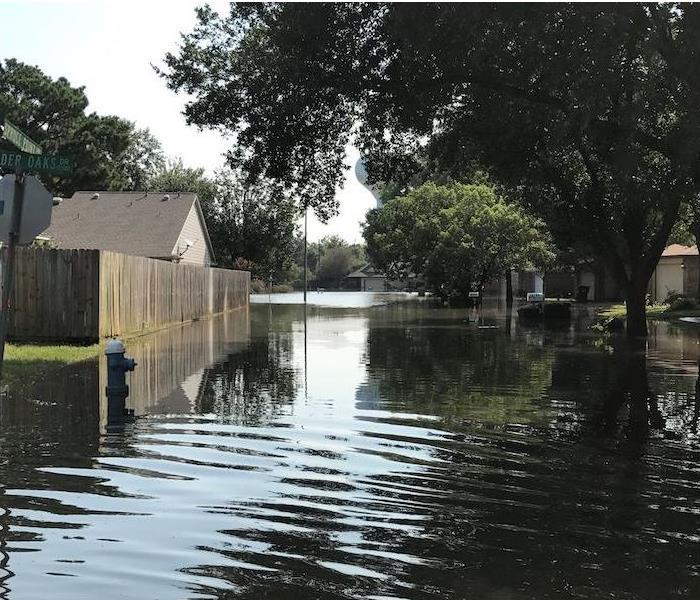 Don't let your property be a victim of flood damage, SERVPRO of Cambridge/Belmont is only a call away.
Cambridge Flood Damage Is Exacerbated by Dangerous, Stormwater-Borne Microbes
Cambridge homeowners generally fixate on the visible effects of flooding on their residences. However, the invisible impacts of waterborne microorganisms carried by floodwaters can often cause as much trouble over time as physical contact with the water itself. It is for this reason that effective microbial remediation is necessary for complete flood damage restoration.
Cambridge flood damage cleanup and repair firms like SERVPRO are experts at eliminating flood-related microbial threats from homes. Our biohazard remediation and flood restoration professionals are well-versed in sewage cleanup techniques, water removal services, and water damage repairs. Moreover, they are thoroughly educated on the various microscopic pests that can impact residences after a flooding event. As a result, SERVPRO technicians know how to spot potential problems associated with the following microorganisms and clean them up:
Viruses like norovirus and Hepatitis A & E, which are the simplest floodwater microbes, originate from human and animal excrement and can multiply and cause health effects in residents over time.
Bacteria, including Salmonella Typhi and Clostridium Tetani, which live off absorbed materials in their environment, are usually single-celled organisms found in water, soil, and other organic matter and may cause effects like viruses.
Fungi like mold, mildew, and Serpula Lacrymans, which are generally multi-celled microbes that digest environmental materials for nutrients rather than eating and may cause one or more of the following issues: discoloration; disintegration of materials like drywall; foul odors; and dry rot in wooden materials
Mindful of these potential, yet oft-overlooked, flood-related dangers to your residence, you should be prepared to call a reputable flood damage cleanup firm like SERVPRO of Cambridge/Belmont if deluging stormwaters ever impact your home. So, whenever your home suffers flooding, don't hesitate to call us at (617) 864-7378 for assistance.